2020 – Outdoor ideas for school break in Sutton
What better way to escape math, French and science than to get a shot of oxygen outdoors. In its welcoming and relaxing mountain setting, Sutton offers an awesome family school break week of outdoor activities.
Take a deep breath and relax... you're in Sutton!
Fun in the great outdoors

Day 1: Initiation to cross country skiing
Every outdoor sports fan must give increasingly popular cross country skiing a go at least once. Kids in Sutton are easily and safely introduced to this activity. A 3-hour trek through the forest shouldn't faze even the kids. Plein air Sutton rents out equipment and guides you in the choice of trails adapted to your family.
LOCAL TIPS:
A wide range of trails is available so take your time to choose the right one for you.
When hiking in winter, bring along the essentials in case of frostbite or should you lose your way – a lighter, dry food, a first aid kit, water and a blanket. For information on rentals and rates consult Plein Air Sutton

Day 2 : Shopping and discovering the village with the kids
Many shops in Sutton will pique the interest of adults and kids alike. Great finds are to be had as you stroll along rue Principale. Urbaine des champs sells clothing designed and made in Quebec and Charmes du monde will spark your interest with their objects from around the world. While you're here, take the Circuit Plein'Art walk through town and discover 3 art galleries and the outdoor art park. A chat with an artist or artisan would be a little bonus.

Day 3 : Winter hiking or snowshoeing
Winter hiking is a long-standing activity in Sutton. Whether on foot ((with crampons when needed and available for rent) or on snowshoes, the Parc d'environnement naturel de Sutton, the Plein Air Sutton and the Au Diable Vert trails are amongst the best and most beautiful in Quebec. For a change from the hustle and bustle of crowded areas, let you and your children renew with the peace and quiet of nature.
LOCAL TIPS:
Before going off on a winter hike, check the trail maps to determine the time your outing may take. Hiking through the forest in winter takes longer than at other times of the year. Pack snacks, hot and cold drinks, a change of clothing and feet and hand warmers!

Accomodation in the heart of nature
There are, of course, many pleasant and comfortable accommodations in Sutton but how about this winter trying out lodging in the heart of nature. A little luxury is always welcome so give Hotel Horizon's Scandinavian-style chalet a try or bask in the comfort of the charming Aux douceurs matinales B & B. The Hotel Boutique Le Pleasant, smack in the middle of town, will assure you a relaxing stay where you'll want to return year after year. Have a good night!

Staying in after a full day of outdoor fun may seem tempting. Here are a couple of mouth-watering take-out ideas that will please the whole family. Fraîche offers a wide choice of ready-made meals prepared with fresh, local and nutritious ingredients. The Comptoir Sutton is where you'll find their famous meals-in-a-bowl and delicious sandwiches. Discover gastronomy in Sutton at its best here!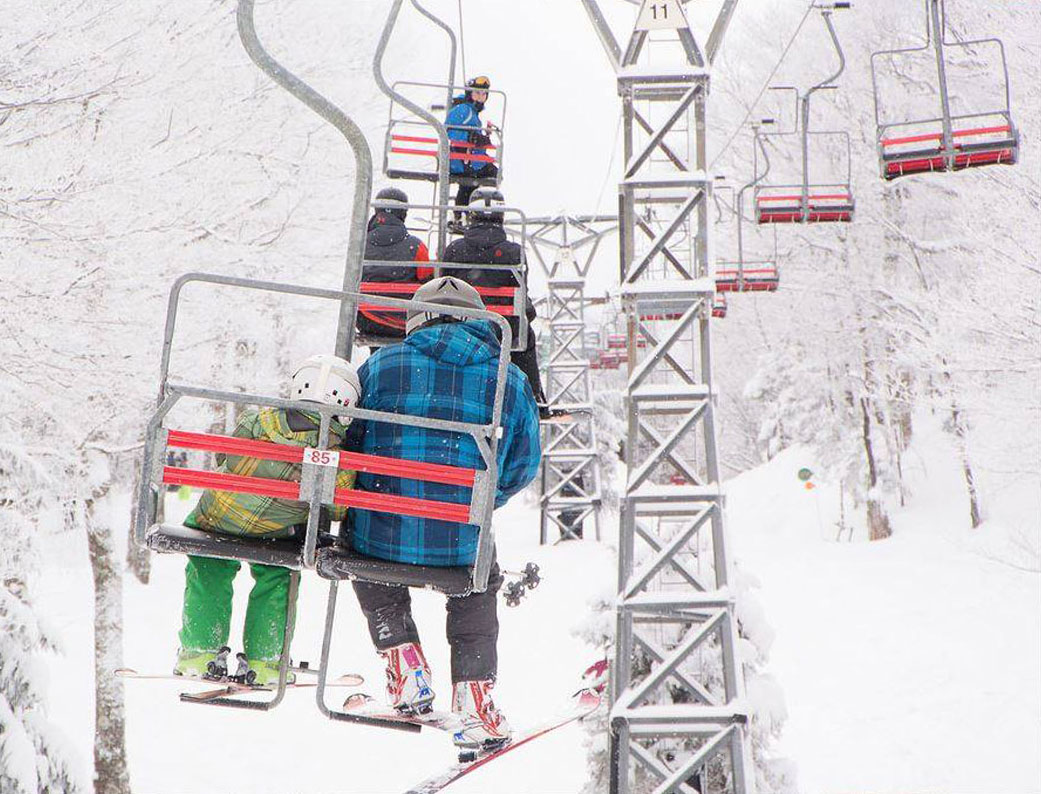 Activities at Mont Sutton
The Sutton Tourism team and all the Sutton businesses wish you a memorable ski break in the great outdoors!