5 perfect ideas for outdoor fun in Sutton
Time to get in gear for outdoor fun now that summer has finally arrived. Here are 5 perfect ideas for the outdoor sports and adventure aficionados. Go! Exit your comfort zone and come to Sutton.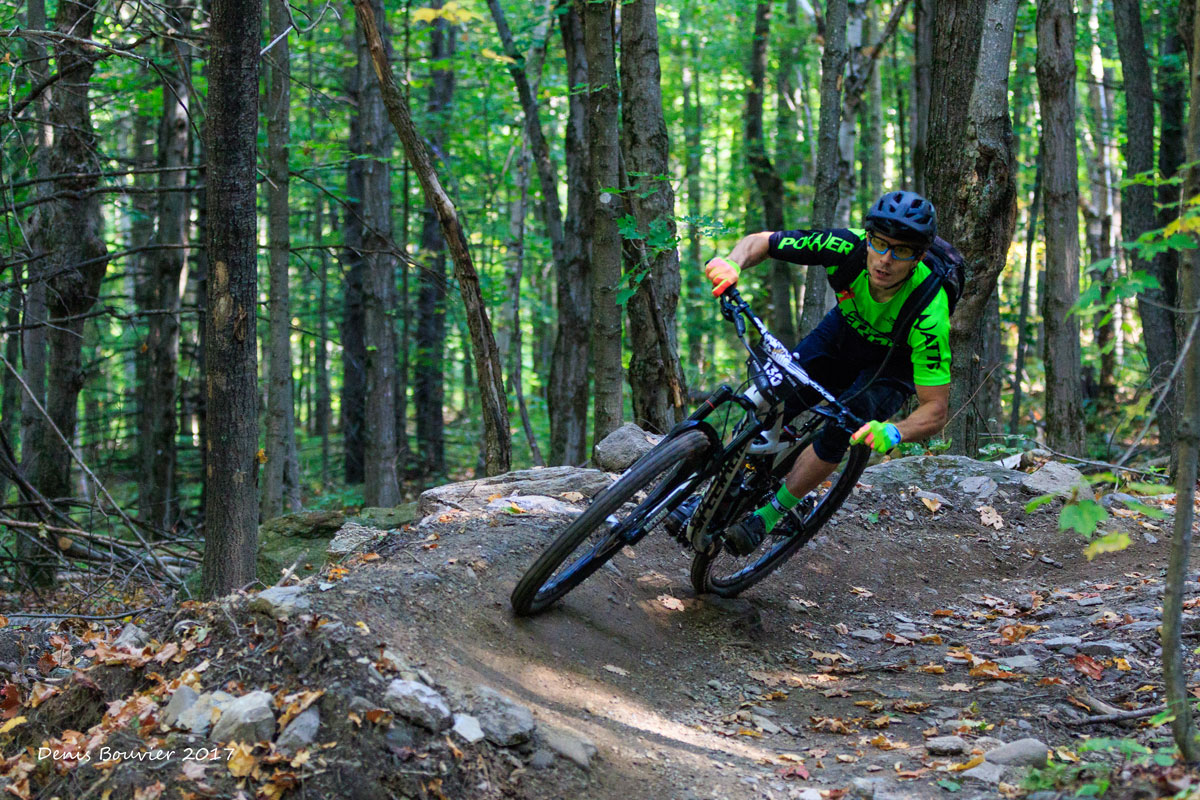 Located in a century-old forest on the Sutton Mountains, the mountain bike network totals 32 km of cross-country, enduro, double track and single trails track and from family to expert. An outdoor getaway to do again often.
3-hour trek on the Dos d'Orignal trail
Hike the most panoramic trail without the hustle and bustle. This loop, far less frequented than the one to the Round Top, offers breathtaking views while appealing to the intermediate and advanced hikers. Your teens will love the challenge. Discover the ridge of the Dos d'Orignal on this 7.3 km trail with a rise of 380m.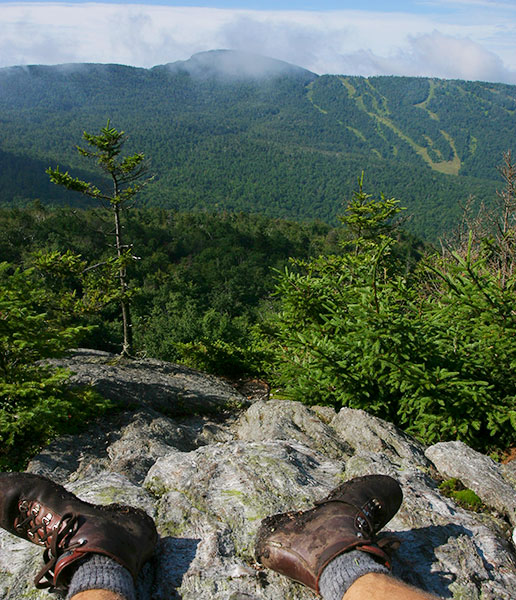 The VéloVolant experience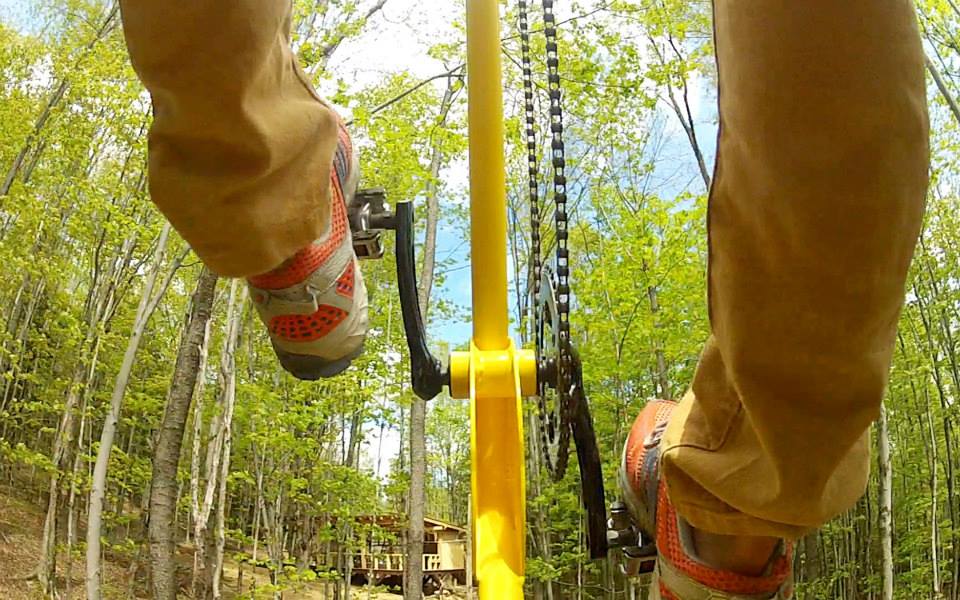 It's at Au Diable Vert in Sutton where you'll find a unique experience. It's from the seat of a bicycle attached to a cable, strung between tree tops for 1000 meters, that you'll be awed by majestic views as you pedal along at your rhythm. If heights are not your cup of tea, see the next suggestion 😉!
A moonlit excursion on the Missisquoi River
The sounds and sights of nature both fascinate and relax. For groups of 8 or more, Canoë & Co. offers guided moonlit excursions in the valley between the mountains of Glen Sutton. Drift along the river in the dead of night.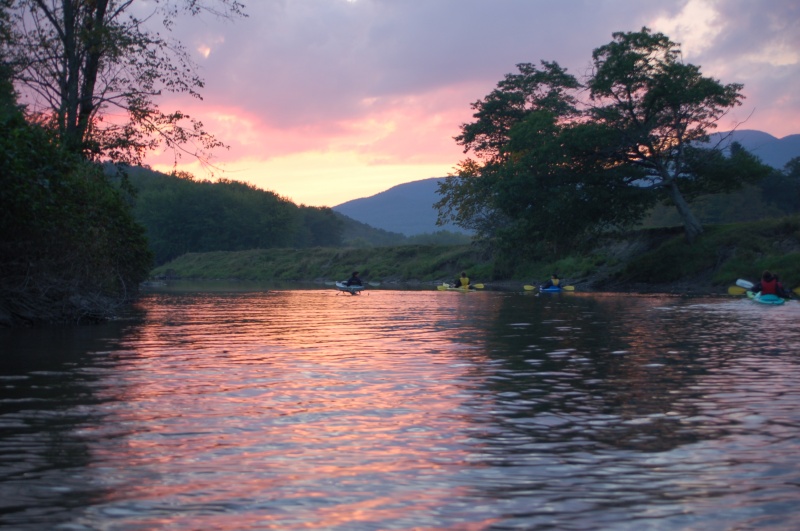 Taste the forest in the beer from the Auberge Sutton Brouerie microbrewery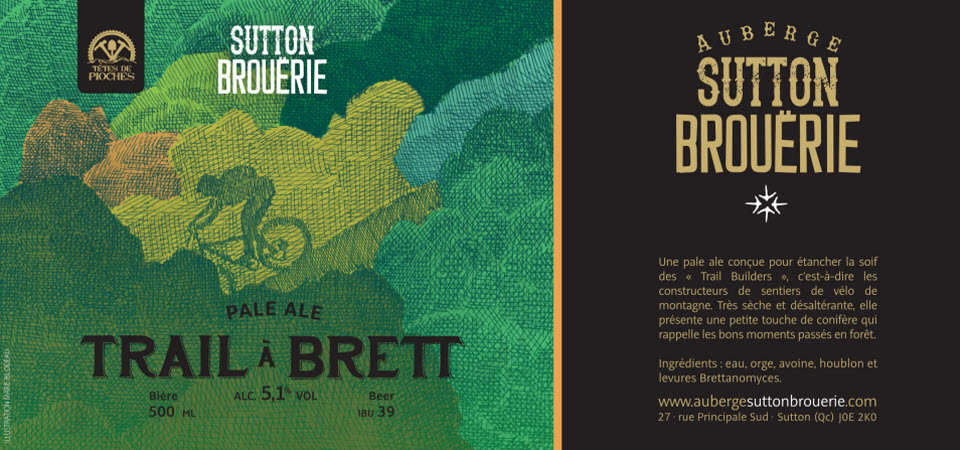 This popular microbrewery has on tap a beer called, 'La Trail à Brett' in honour of the 'Trail Builders' of mountain bike fame. This dry and thirst-quenching Pale Ale reminds us of the forest with its slightly 'resinous' flavour. Enjoy one with a succulent meal made with local produce. What a great way to end a day of outdoor activities.
Boutique Cinetik has all you need
Boutique Cinetik is the rendez-vous point for cyclists and hikers before or after their outing. This charming workshop and boutique in Sutton's 'Wood Vibe' image, rents equipment, bicycles, and much more for mountain and river adventure. The cool and passionate owners and employees can do all types of repairs to your bike.
Sutton offers several types of accommodation.
From rustic mountain campsites to tree lodges, from cozy bed and breakfasts to designer lodges, you'll find your cozy little nest ready to set off again the next day for other adventures in nature!