6 ideas to appreciate summer and stay cool while in Sutton
Do you only wish you could avoid summer crowds? Are you forever searching for tranquil spots in nature to enjoy summer? Follow me on my refreshing adventure in Sutton where the heat wave will be bliss.
Was it my trek to the Round Top in Sutton, my intense mountain bike outing or simply because it was 'super hot' in town, but what better way to get away from the maddening crowds than to serenely soak in a chilling mountain pool.
To really appreciate summer and stay cool while in Sutton, here are 6 great ideas:
Tubing down Missisquoi River from Au Diable Vert
Ideas for activities abound at Au Diable Vert, the famous outdoor centre. In just a few hours, you can lazily float down a good portion of the Missisquoi River in inflatable tubes to the delight of both kids ... and big kids as well. You'll be awe-struck by the majestic mountains and scenery that border the river as you float by with your feet dangling in the water.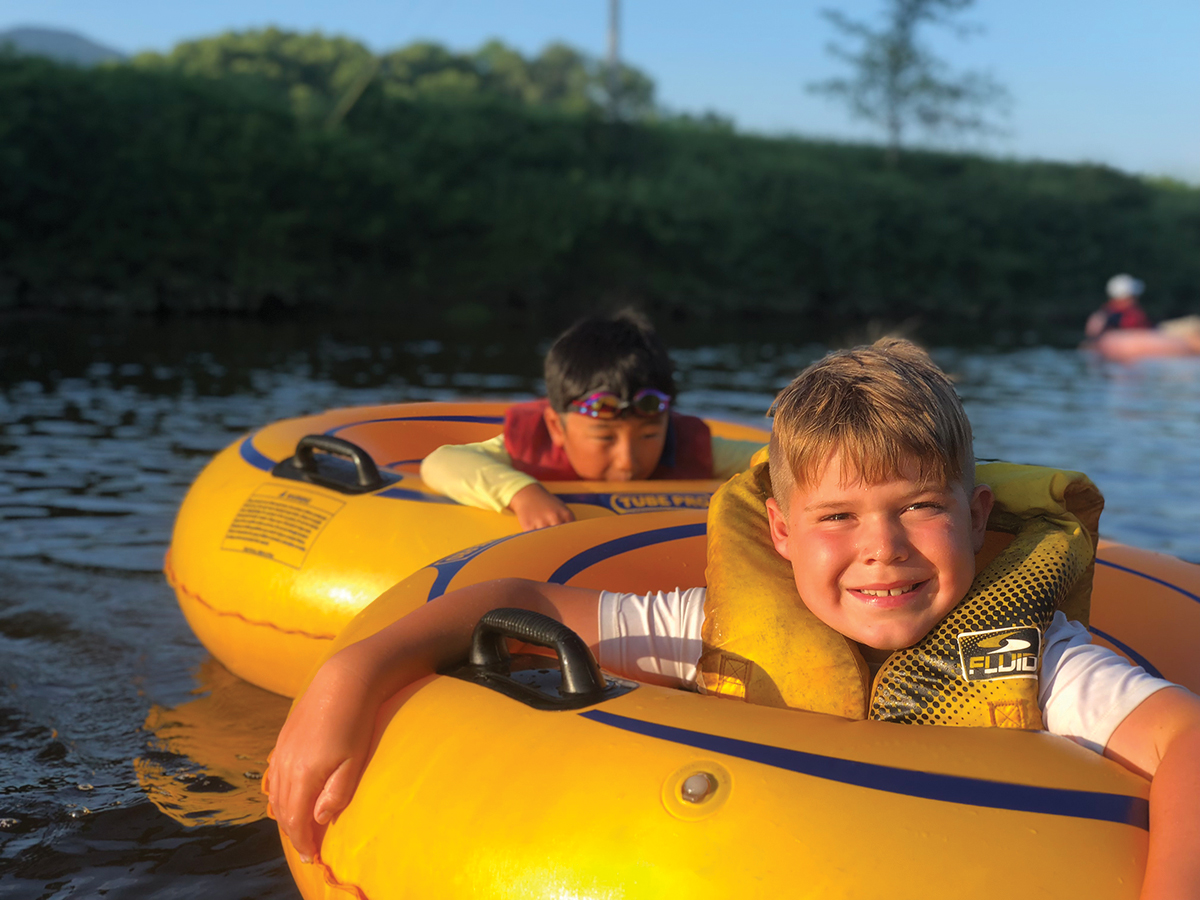 The famous Witch's Cauldron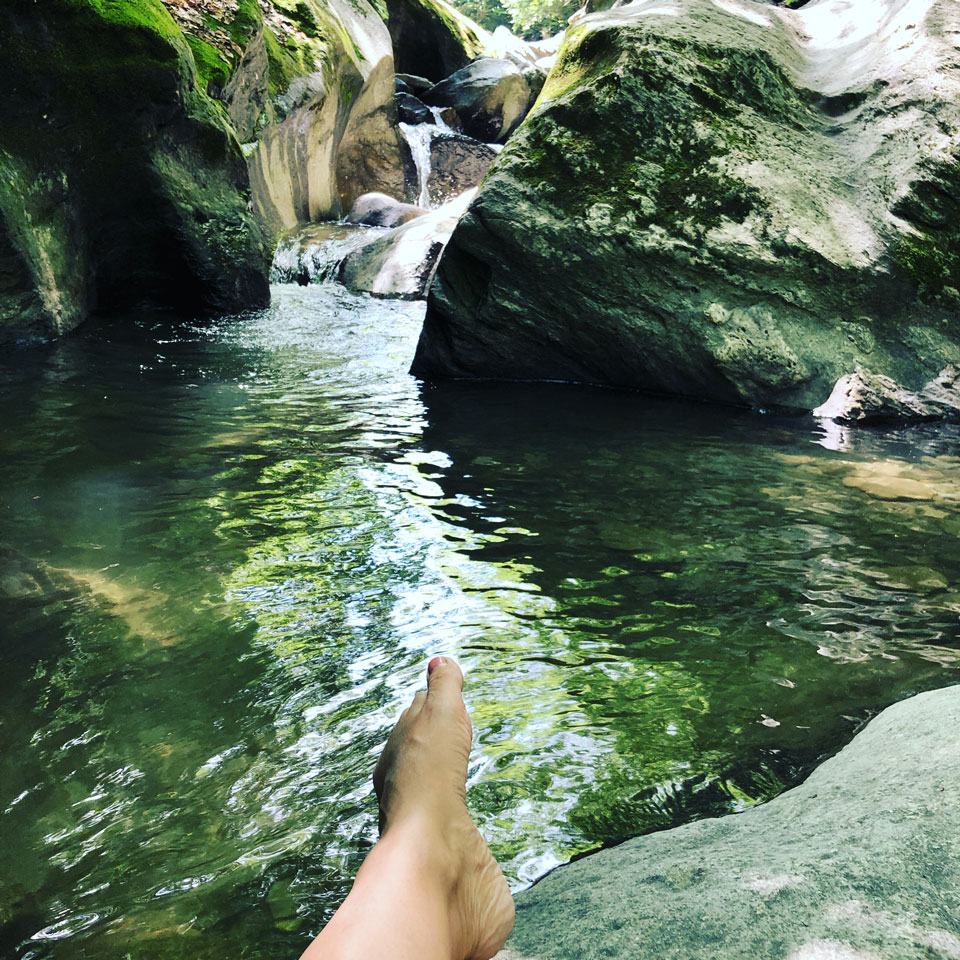 I love this spot so much I sometimes wish I could keep it a secret…just for me! 500 m along a small trail leading to the mouth of two village-mountain trails, you come upon deep, stunning pools of crystal clear water and soothing falls. It was about 30◦ the day I was there but as you near this marvellous spot, the temperature drops and a refreshing coolness surrounds you. Feel free to frolic in the basins and falls as you please. In order to preserve this peaceful oasis, as well as everywhere in Sutton for that matter, it's imperative that you respect the physical and acoustic environment of this magical space. Heightened supervision of young children is a must.
Note: You can reach the Witch's Cauldron by the village – mountain trail or from proximity to Mont SUTTON.
Swimming in the crystal-clear river
All along its length, you can find easy access to the cool, clear water where you can dip your toes or take a dive. My favourite are the fabulous falls in the area around Godue Park.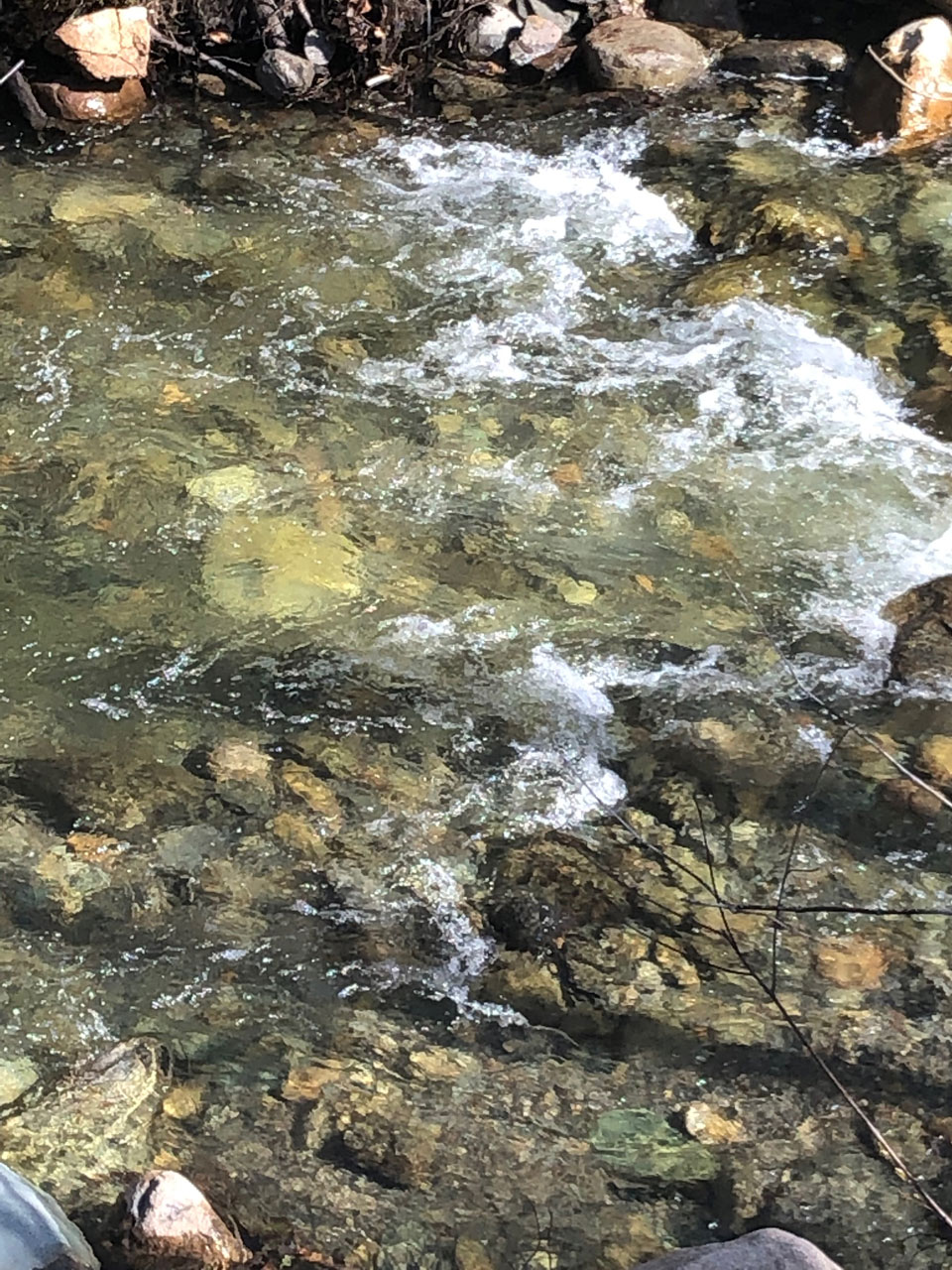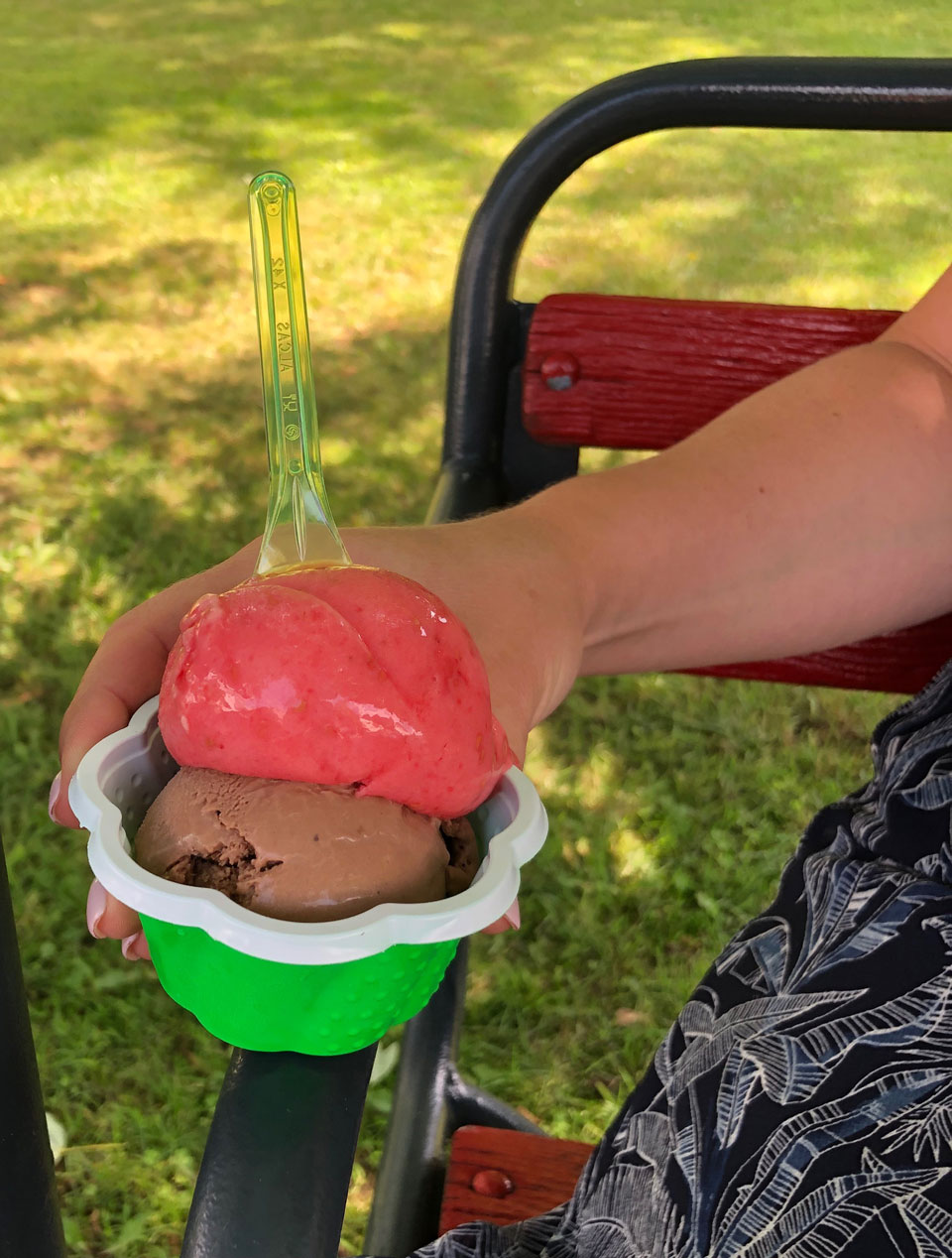 The welcome you get at La Chocolaterie Muriel is legendary. Besides the chocolates made with love, treat yourself to a blast of refreshing sherbet made with fresh fruit and her brand of finesse. The utlmate option is the fresh raspberry and dark chocolate combo – an unbeatable fresh delight.
A natural deodorant for the outdoor fan
Good protection against odors and perspiration during a heat spell is essential. Passion Herbale has what the great outdoors fans need – a super, natural deodorant without aluminum with bergamot, lavender and rosemary. As well a smelling so good, it's made for men and women, to share!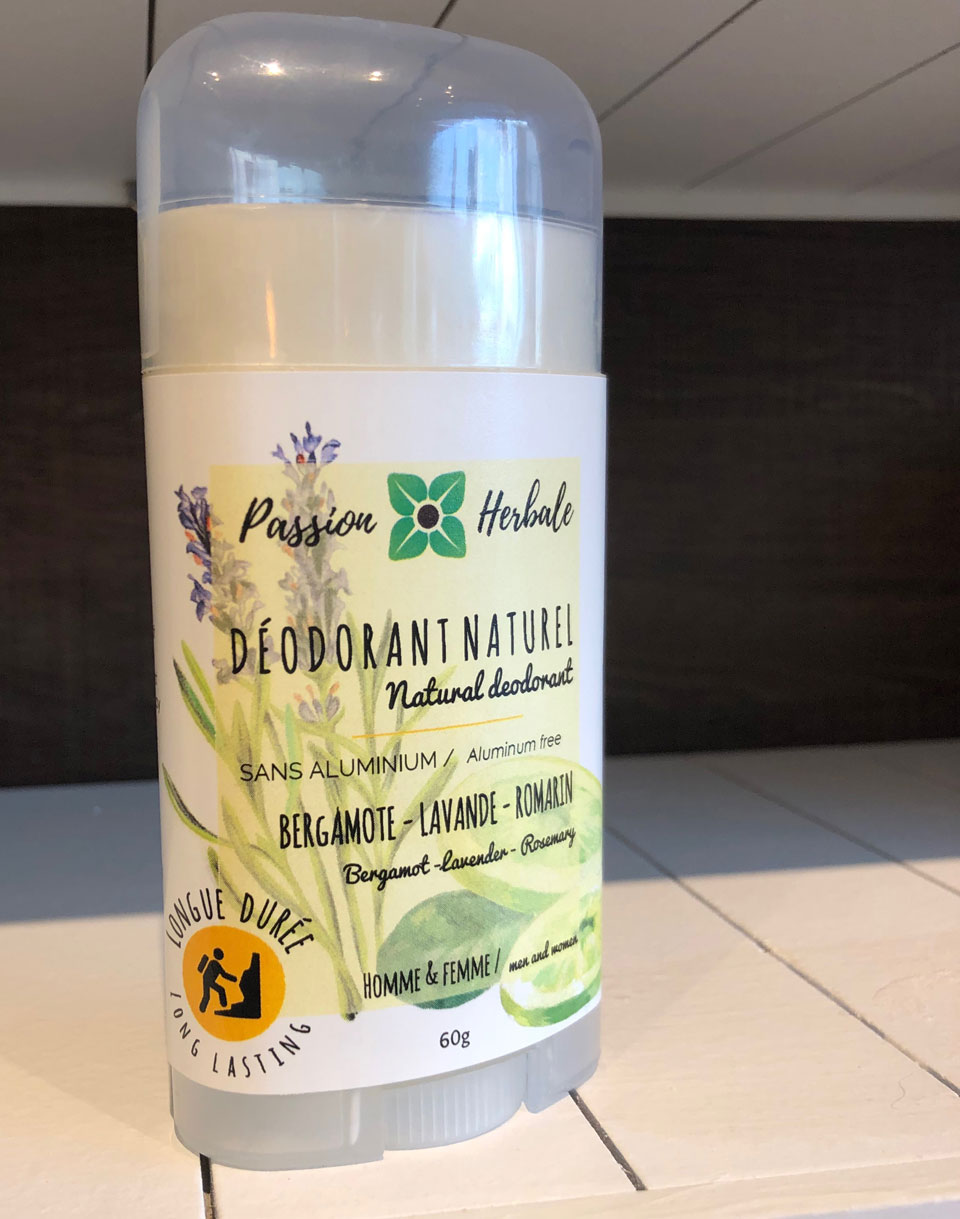 Swimming pools at hotels and inns in the area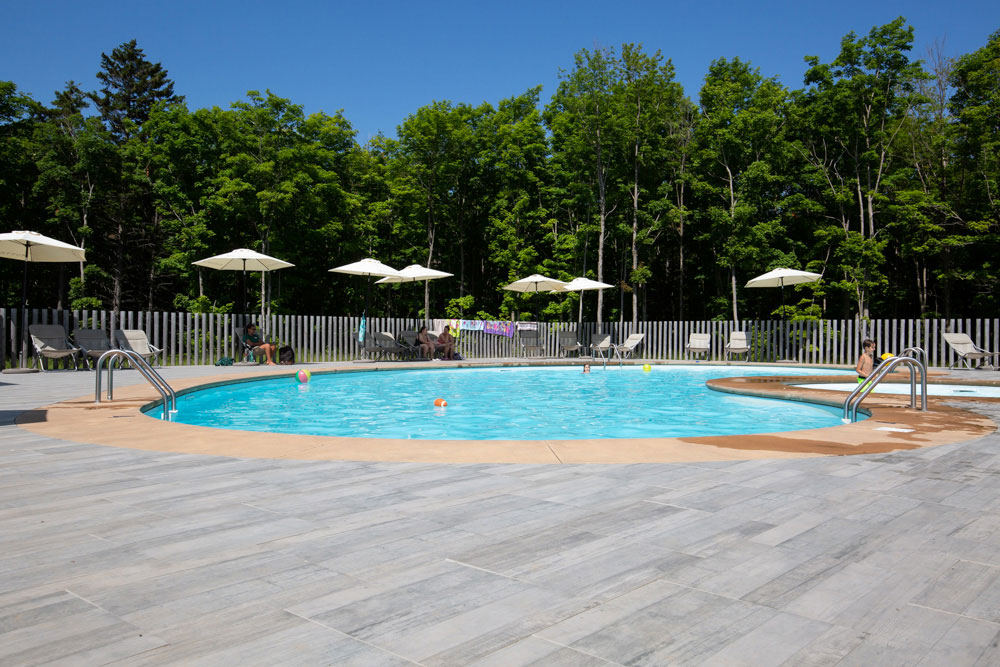 Water sports and the municipal swimming pool
And, No, the municipal pool and its water sports are not restricted to Sutton residents, so take advantage of them.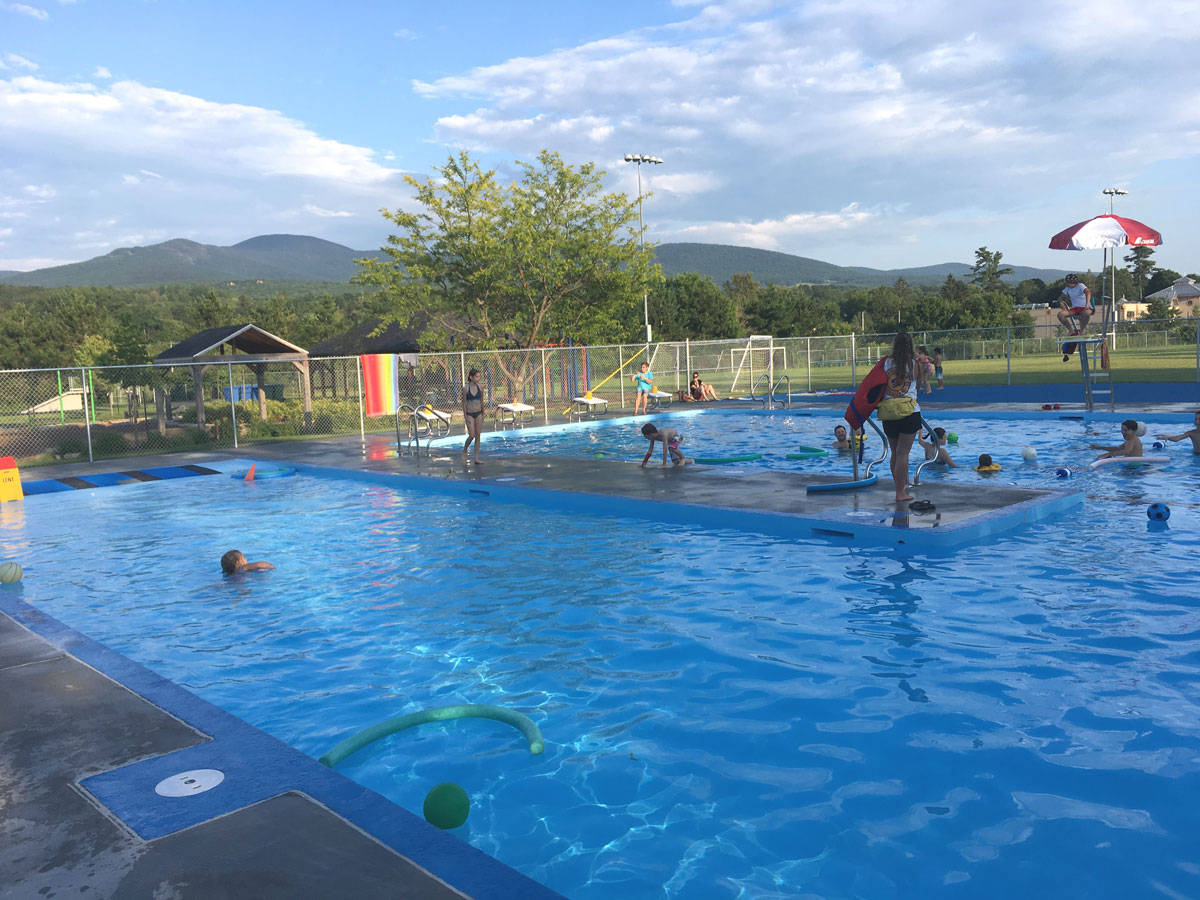 Balnea Spa, just around the corner
It would be a shame to miss out on this popular thermal spa just 25 minutes from Sutton. You can even get there by bike. Balnea Spa is a proud friend of cyclists and offers a safe lock-up for bicycles.