March Break Fun in Sutton
March Break has finally arrived! Kick off the fun with these great ideas of stuff to do with the kids in Sutton, without spending a fortune.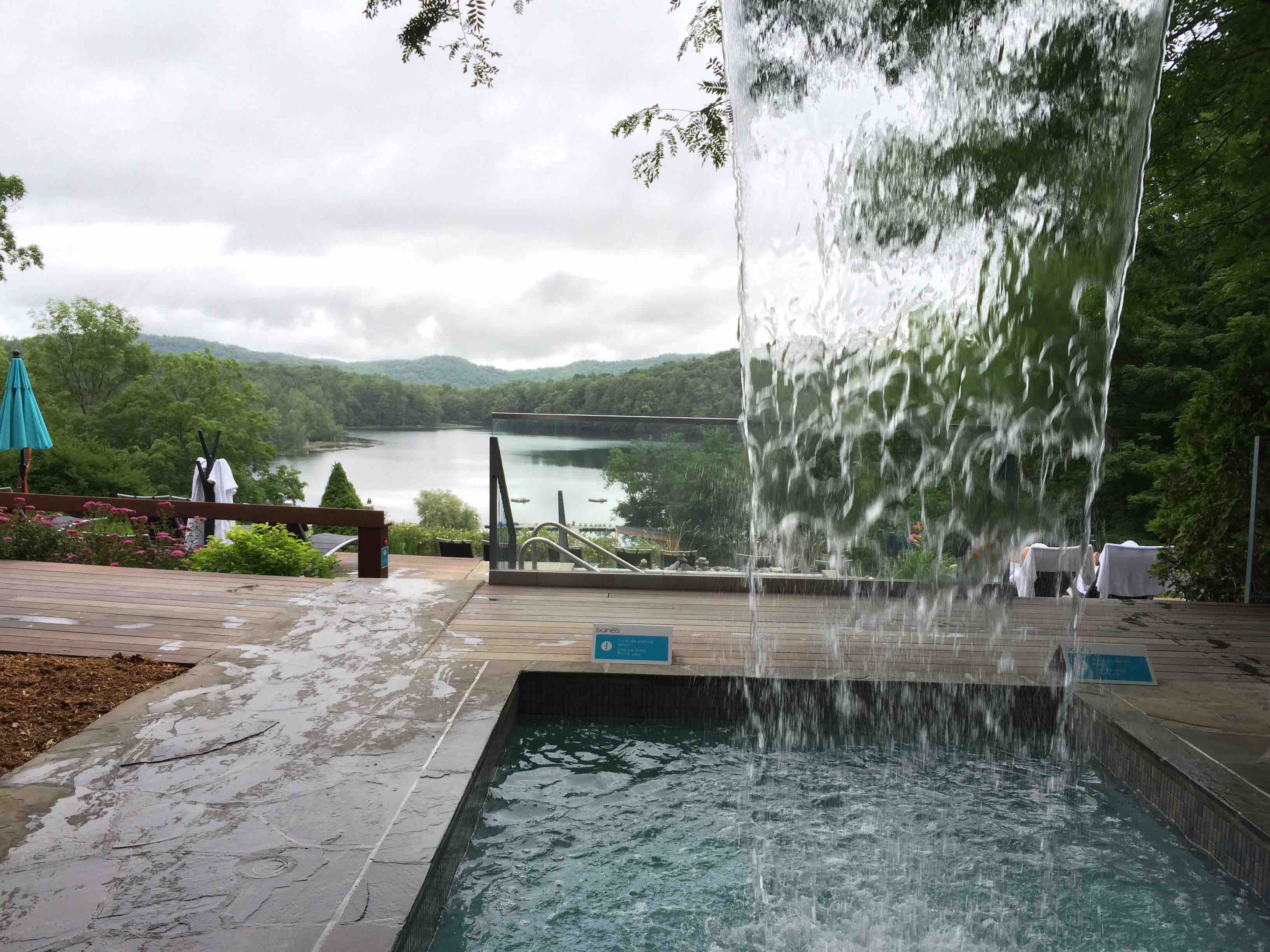 Get Zen at the Spa | BALNEA
Kids 12 and up | 2 to 12 March 2018
Exceptionally during school March break, BALNEA welcomes children 12 and up accompanied by an adult. Sit back, relax and enjoy the hot tubs, the views & the Zen vibe. Isn't it nice to just spend some time together with no other distractions?
Starting at $ 30/ person (check out rates & conditions here: https://www.balnea.ca/en/rates/)
Kids 5 and up | 6 -7 -12 March, 9 am to 12 pm
Soak up the fun with your children aged 5 and up. Sauna and hot tub temperatures will be lowered for your child's comfort.
$ 45 for the parent/child duo
Find details here.
BALNEA
319, chemin du Lac Gale, Bromont
1 866 734-2110
450 534-0604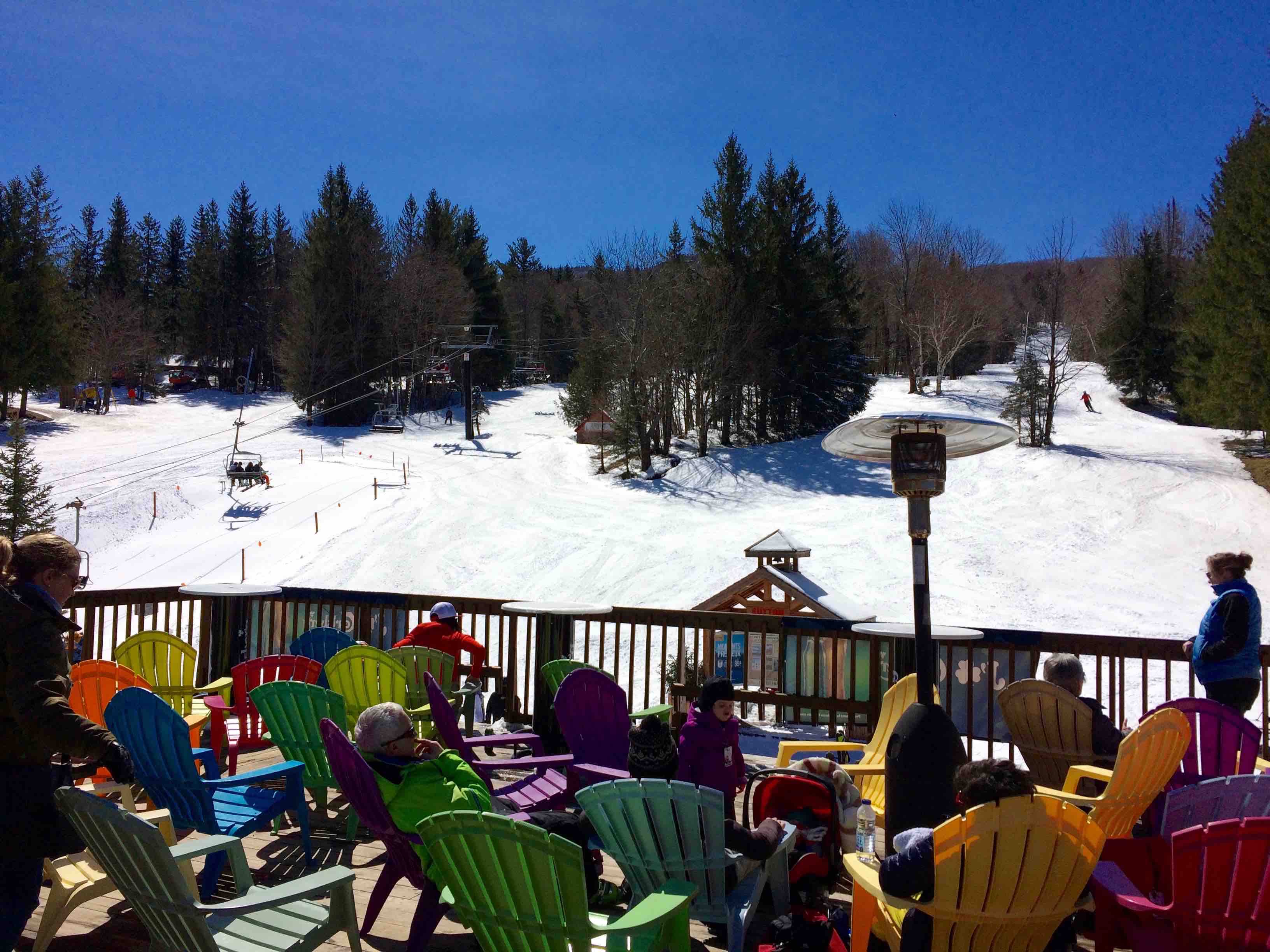 March Break at the Mountain | Mont SUTTON | 3 – 11 March 2018
Lots going on at Mont SUTTON in the next week! You'll find activities for the whole family to enjoy: Test-ride the Yooner, a ski-sled hybrid, that is a fun new way to carve up the slopes. The kids will have a blast at the Snow School's Ski Week Camp and the younger children can play at the daycare school.
The Mountain has a fun packed program for all ages: slackline, winter Olympiad, treasure hunt on the slopes, giant games on snow, snowboard initiation on foam-floor, a « Skientific » workshop, activities at the Snow Park, maple taffy on snow ($) & even graffiti on helmets
When the skis come off, head up to the Bar le Tucker for some live entertainment: March 7 is Karaoke Wednesday, March 8 is Open Mic Night and March 9 is Live Music Friday
Get all the details here.
Mont SUTTON
671, rue Maple, Sutton
1 866 538-2545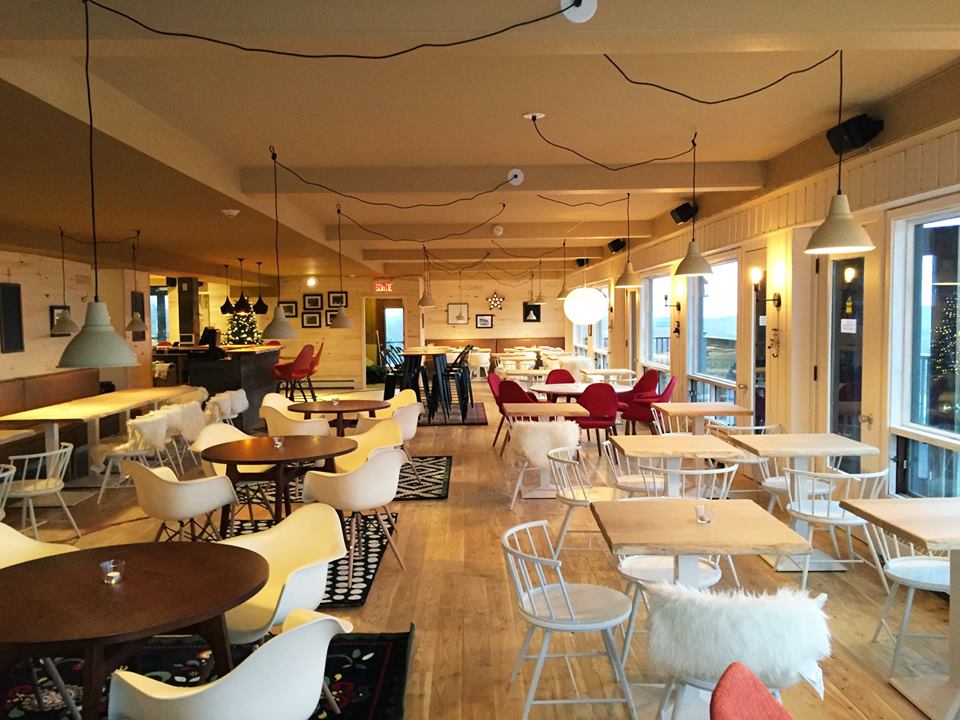 Pork Roast | Hôtel Horizon | 1, 8, 15 March 2018, 5 pm
Enjoy the traditional pork roast at Hotel Horizon. A delicious meal the whole family can enjoy: hot buffet with fresh vegetables, creamy cabbage salad, pickles, roasted potatoes and for dessert, a great carrot spice cake.
$ 19 for adults and $ 12 for children (12 and under).
Reservation required
Hôtel Horizon
297, chemin Maple, Sutton
450 538-3212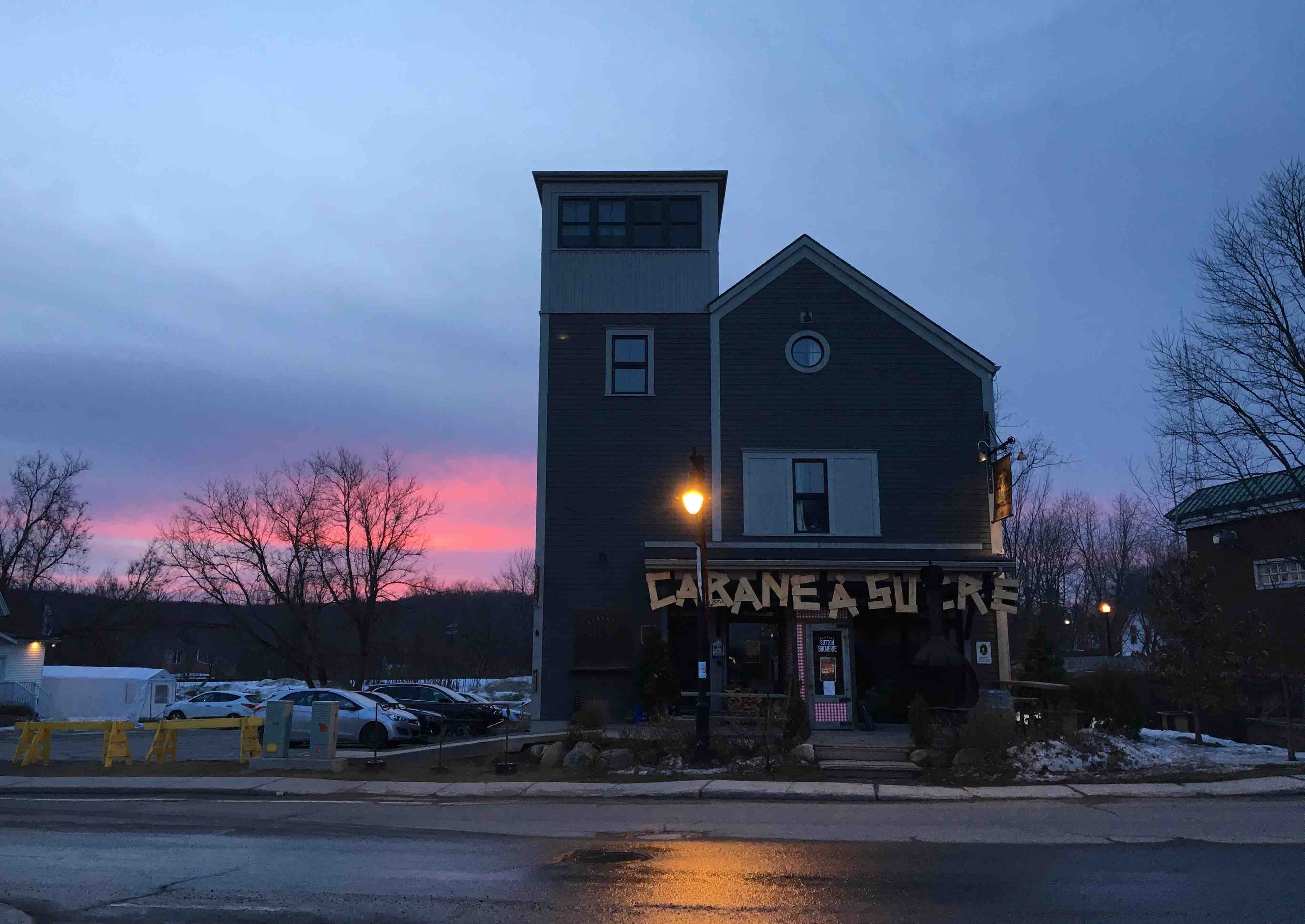 The POP-UP Sugar Shack |Microbrasserie Auberge Sutton Brouërie | 2, 3, 4 March 2018
Kick off the sugaring season right at the local microbrewery in the very heart of the village. Indulge in a gourmet meal featuring local flavors, maple syrup and in-house beers & local wines. Fridays and Saturdays nights tap your feet to the lively beat of live traditional music.
Horse-drawn carriage rides ($) on Saturday 3 & Sunday 4, March, 12:30 pm to 4:30 pm (weather permitting).
Adults (16 and +) $ 35
Children (7 to 15) $ 15
Toddlers (3 to 6) $ 5
Babies (0 to 2) Free
Menu & details here.
Reservation required
Microbrasserie Auberge Sutton Brouërie
27 rue Principale Sud, Sutton
450 538-0005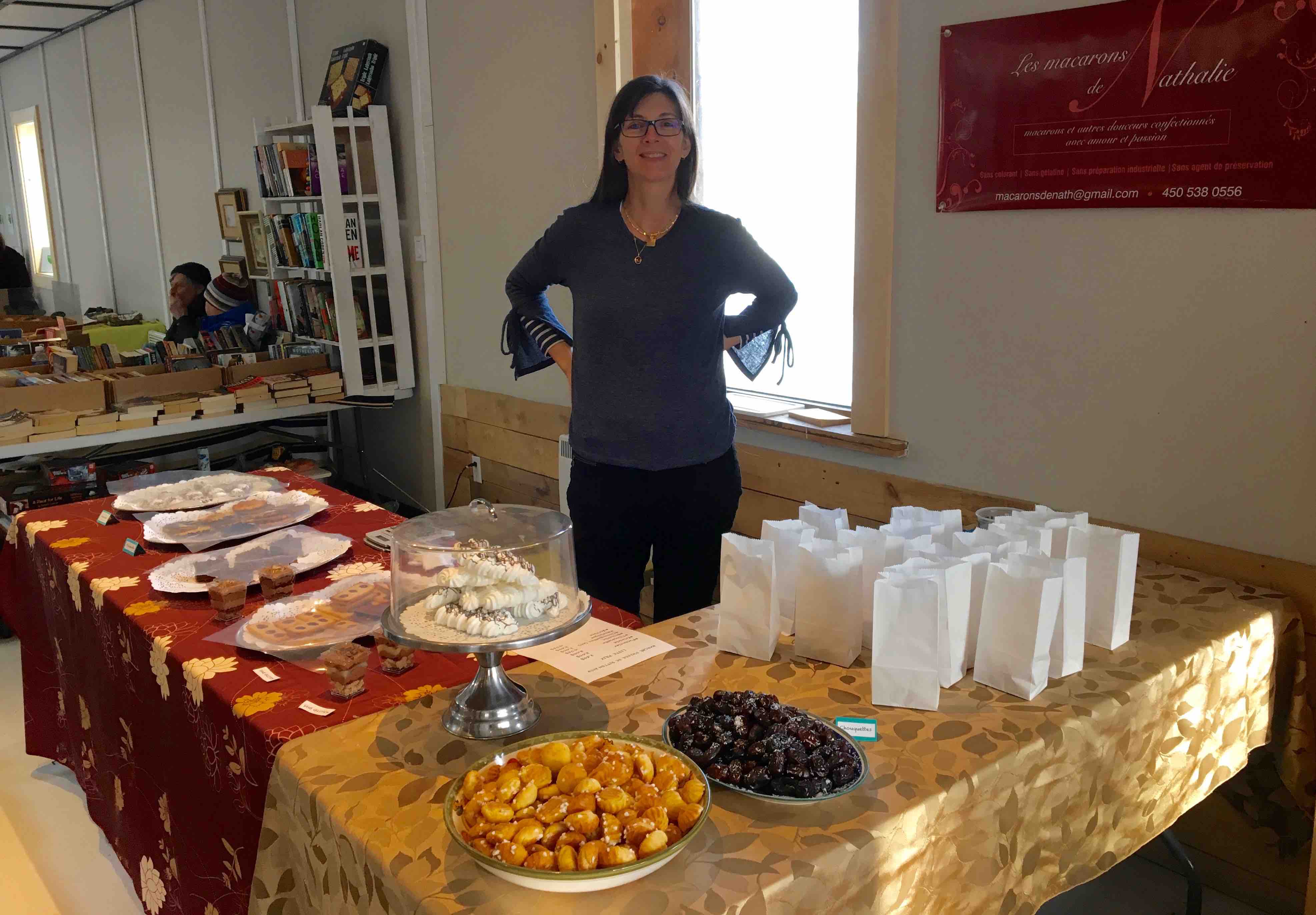 Sutton Winter Market | Every Saturday 9 am – 4 pm & Sundays 10 am – 3 pm
Find a lovely variety of local products: cheeses, meats, vegetables, Middle Eastern foods, pastries, breads, chocolates, salsas, jams, spices ... and even fresh bagels (Sunday only)! You'll also come across art, crafts, jewelry, books, knitting and more.
Sutton Winter Market
35, rue Principale Sud, Sutton
Have a great March Break in Sutton, by making the most of this time off with family & friends!