OFFER SUTTON FOR CHRISTMAS
Make your holidays 100% local
with these 7 great ideas.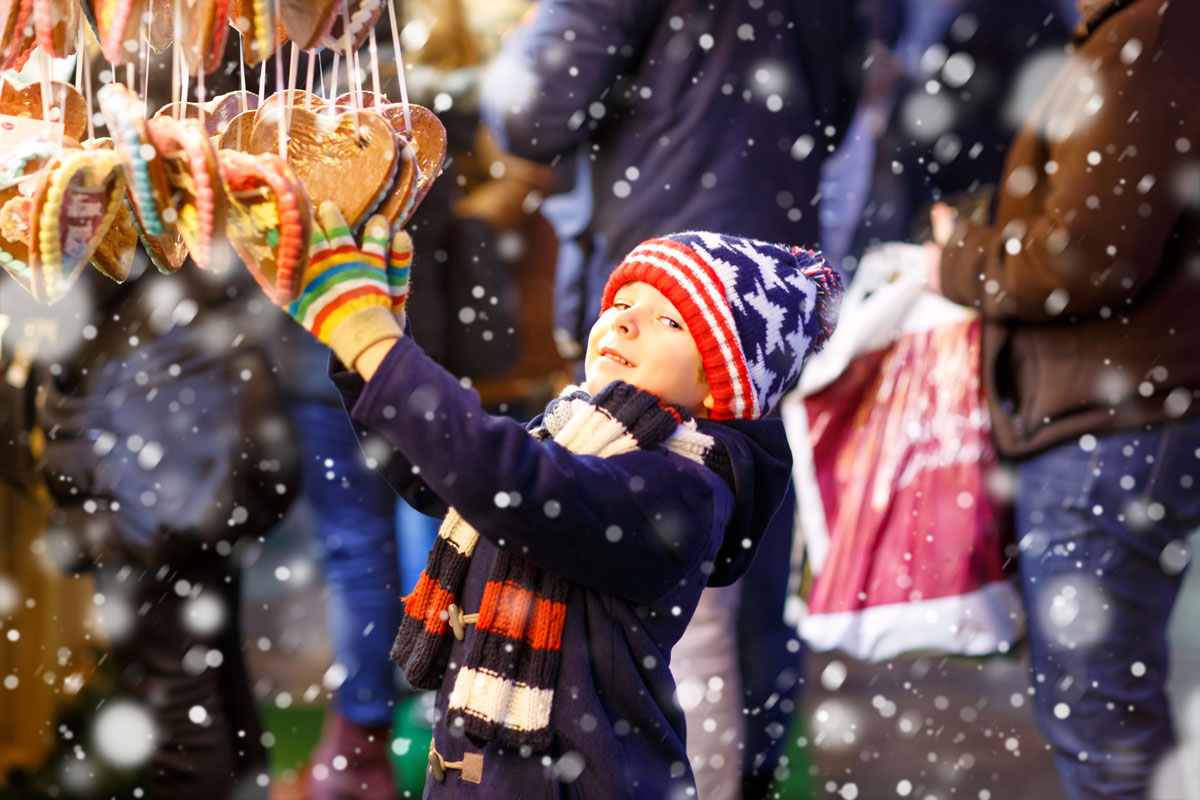 It's finally snowing, Christmas is in the air, the town is beautifully decked out and Sutton is more than ever eager to encourage local business. The entire community, and not only a select few, is deploying a range of efforts and initiatives to ensure that buying locally becomes a fact and not simply fashionable words.
Due to obvious technical reasons, the popular Christmas Market won't be on the agenda this year. To counter this disappointment, a huge effort has been deployed to highlight and support local producers, shops, businesses and restaurants.
The 30 DAYS - 30 GIFTS campaign has been on the Sutton Tourism Facebook page since November 1st. Discover a panoply of local producers and businesses offering original local gifts idea every day.
100% Sutton agri-product baskets
In partnership with the CEDEC, the campaign presents Christmas baskets brimming with locally produced products. For every basket sold, a $5.00 donation will be made to the Sutton Volunteer Centre.
The most discriminating 'foodies' will rejoice with the contents - fir tree honey, local wines, jams, pâtés... Through a Sutton Tourism initiative, the wrapping of the baskets is courtesy of Au Diable Vert and Mont Tricot. The baskets cost $40.00, $60.00 or $80.00 and ordering as of November 28th can be done by emailing [email protected] or by calling (450) 538-8455.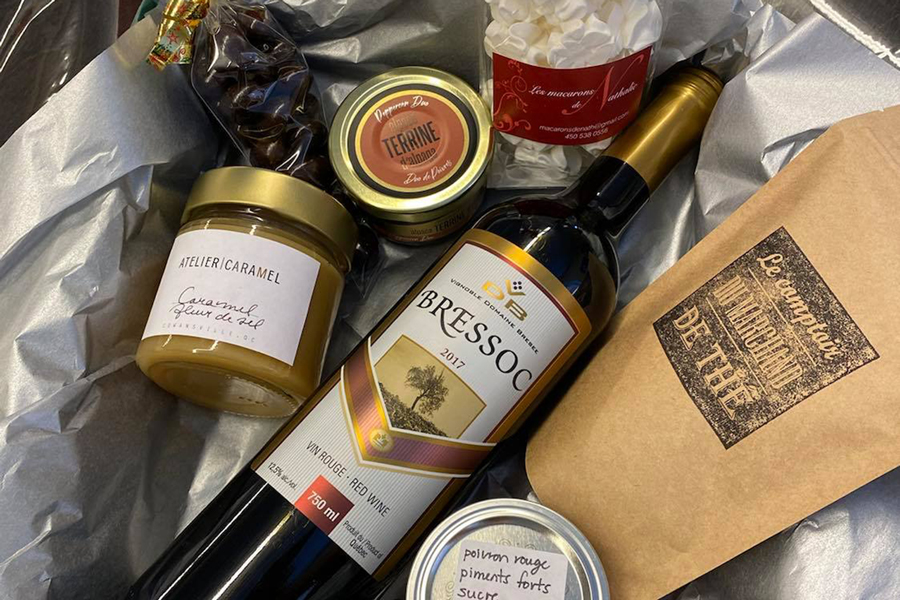 A unique Advent Calendar - A tale in the window
The magical joint effort between D'Arts et de rêves and the artist Patsy Van Roost, gave birth to the 'Tale in the Window' advent calendar project. Between December 1st and the 24th, the chapters of the tale will be displayed in the storefront windows of local businesses. The tale written by the Sutton authors, Agathe Génois and Marie Clark and illustrated by Marie Bilodeau will enchant young and old and prompt visits to the boutiques.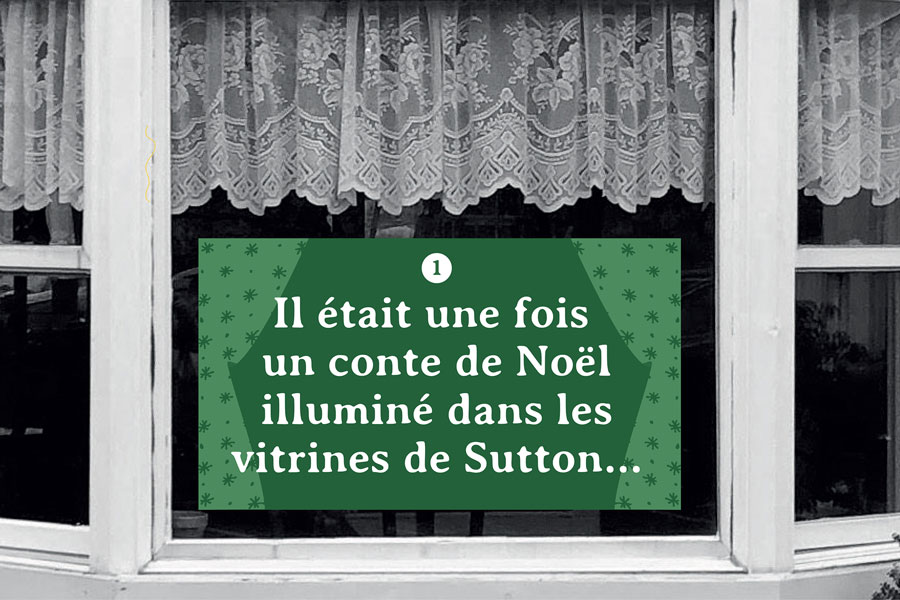 Whip up a local and organic feast
There's no better time than the Holidays to serve up delectable local products. Accompany your feast with wine from Vignoble Domaine Bresee or Vignoble Du Ruisseau or with beer from our two local microbreweries À L'Abordage and Auberge Sutton Brouerie. Why not have a wine and cheese tasting with fresh bread from La Valse des Pains? Wake up to warm bagels from Round Top Bagels on Christmas morning or if you feel like a real treat, make a call to Chez Matis, caterer.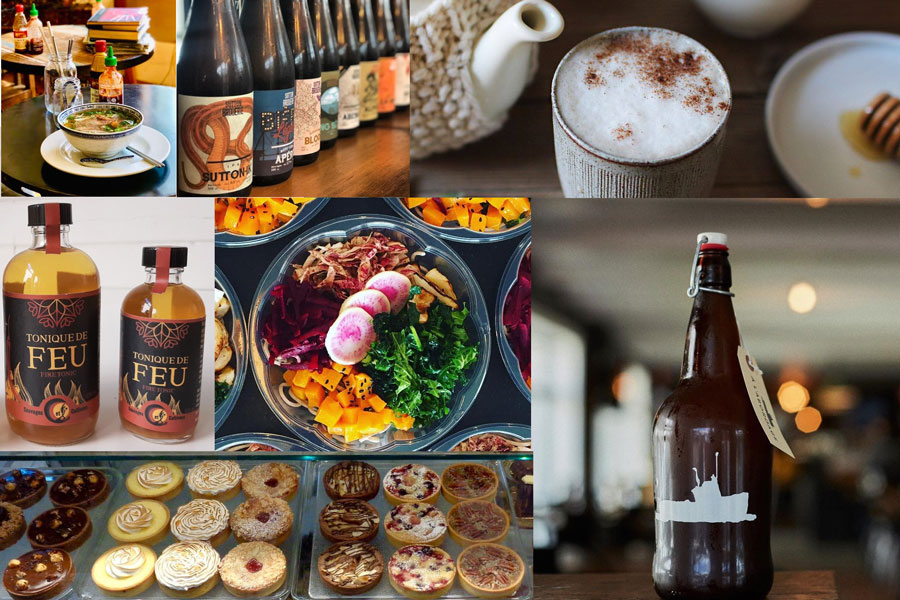 Offer a unique find by a local artisan this Christmas
Offer your loved ones a unique piece of art by a local artisan that will remain a keepsake forever. Sutton is teeming with artists and artisans who welcome you to their galleries and workshops. A novel idea for Christmas is a gorgeous piece of pottery from Poterie Studio Qita where pottery courses are also given. A gift with an environmentally-friendly twist you'll find at La Brocante chez Marcelle - your eco-minded friend will love you for it.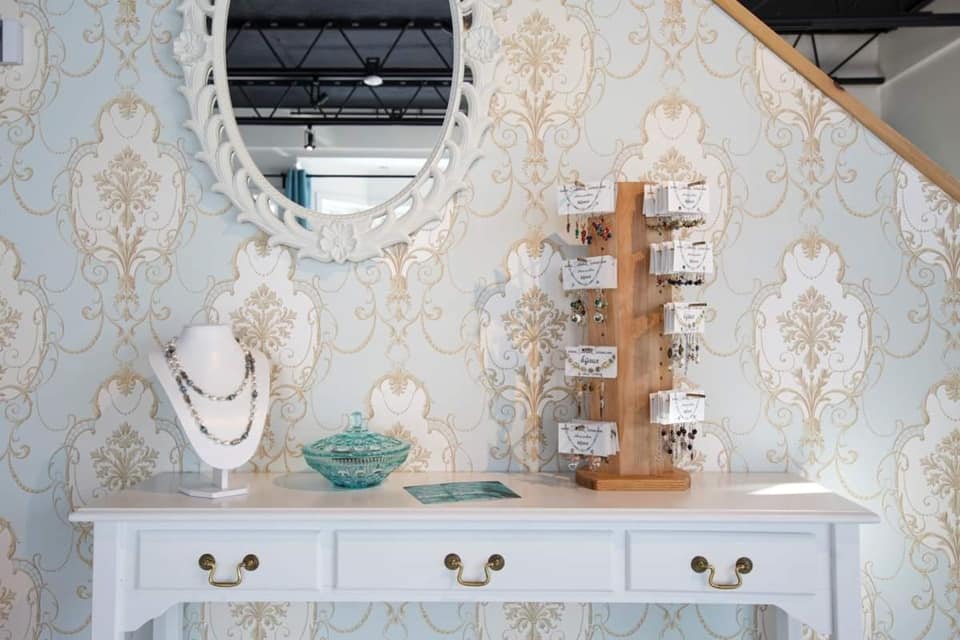 To get you and yours up and out, why not offer ski tickets or a season's pass to Mont Sutton, with or without rentals, the rental of a bike from Plein Air Sutton, the subscription for the use of a mountain bike or a pass for the P.E.N.S. hiking trails.
Why not offer an unparelled night in a Au Diable le Vert PODS lodging unit? Anything goes to get everyone outdoors.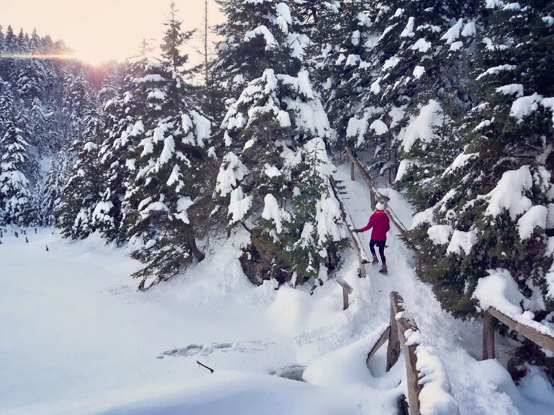 Consider ecological gift-wrapping
Susan Keays Kreations is THE place to find attractive and ecological gift-wrapping. Susan sells colorful and original jute bags and wine bottle bags as well an array of bags that will definitely fit the bill. Vert Partout is another goldmine of ideal eco-friendly articles and bags.