Circuits and art galleries
Right in the centre of beautiful downtown Sutton, already famous for its surrounding nature and outdoor activities, is a vibrant cultural life and an impressive heritage.  What is amazing, both with Sutton's history as well as with various artists, artisans and art galleries alike, is the common desire to preserve and to promote this natural richness.
According to your taste and interest, Sutton proposes
7 terrific circuits

. Whether you wish to discover the town as it is today or immerse yourself in its quirky history, it's all at your fingertips.
On foot, on a motorbike, in a car or on a bicycle, regular or electric, dare to discover the magic Sutton has to offer.
A tour of the Town - Veterans' Park
Photo: Alain Dion, La Voix-de-l'Est
Art Plus Gallery
(Calvary Church)
Churches & cemeteries Circuit
Pette Aseltine Cemeterie
A 2-hour route in the middle of town offers you a window on art and history from a bygone era to today.  While discovering Sutton in all its glory, interact with everyone responsible for making Sutton the vibrant place it is.  Follow the blue line painted on the sidewalk along with the interactive map on the Ondago mobile app.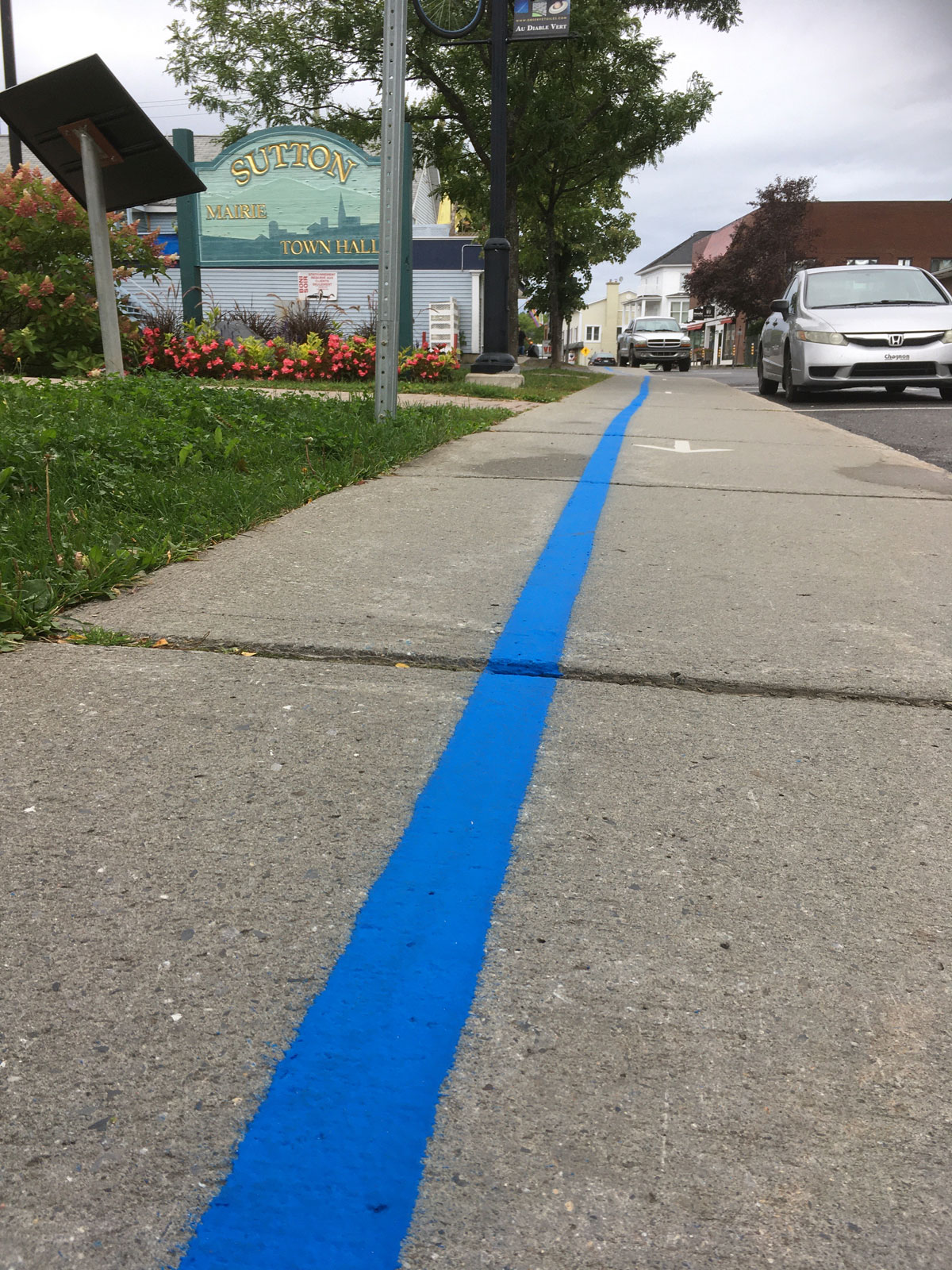 Just as fascinating are these other routes and circuits:
On the trace of our pioneers, Stories of Sutton: A 2-hour long 15 km circuit
Memories of hamlets, Stories and Tales of Sutton: A 2-hour 45 minute long 23 km circuit
If roads could talk, Tales of Sutton: A 3-hour 30 minute 44 km circuit
A tour of the Town: A 1-hour 15 minute 4 km walking tour
A rural circuit: A 10-stop, 10 km tour between Sutton and Abercorn
Churches and cemeteries: A double-looped circuit criss-crossing Sutton's countryside, (45 km and 55km)
A tour of our art galleries and such!
Sutton also proposes a flamboyant cultural trip.  4 art galleries welcome you with open arms as do artisans' workshops, businesses and boutiques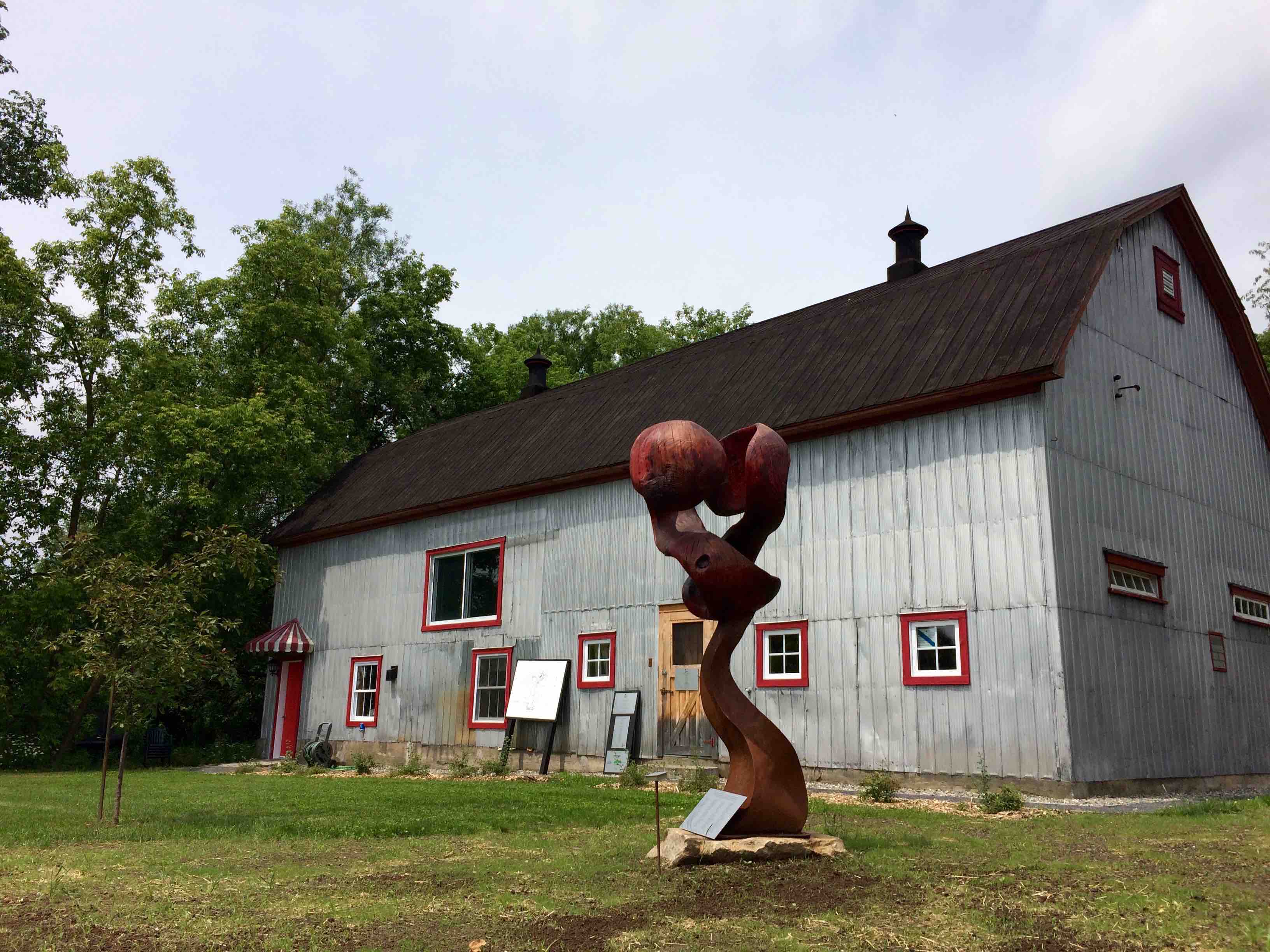 Le Tour des Arts, 32nd edition
From July 10 to July 18, local artists and artisans open their doors for you to marvel at their work in the most enchanting of settings. 36 artists and artisans are part of the Tour des Arts, 6 Sutton artists will be amongst them!    tourdesarts.com